With less than 2 weeks until we leave for France, I'm finished with all my work-related jobs and now my To Do list is filled with planning for our 5-week holiday. We will be in Normandy for the whole of the school holidays, so I also have to make some arrangements for September, which I won't be able to do from there as we don't have an Internet connection in our house.
I love lists,
10 Things on the 10th
really speaks to me for that reason, and I adore ticking things off when I've achieved them. ( I have been known to write something on the list which I've alread y done, just for the pleasure of crossing it off!)
So, this is what I need to achieve:
1. Go to the bank. Sort out a new password for Internet banking (I've been locked out for 2 weeks since the Natwest computer crisis) and transfer some money to our Euro account.
2. . Finish making up page kits and put together a collection of essential craft items to take with me.
3. Load up my Kindle with lots of holiday reads
4. Tax my car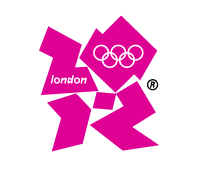 5

. Book our travel to the Paralympics (did I mention we've got tickets for the Paralympics? Getting really excited)
6. Finish preparationsofor R's birthday party on Friday
7
. Clean the house - I have a real thing about home to a tidy house. Is that weird?
8. Pack up all the children's electronic gadgetry and make sure I have all the necessary chargers
9. Book theatre tickets for P's birthday present. We will be travelling home on his birthday so that needs to be done early, especially as the show I want to take him to is a one-night only standup.
10. Make dessert for our department end-of-term lunch this week and canapes for a family get-together at the weekend
.
What about you? Planning for the summer?