And so am I. Hurrah.
I'm trying to ignore the fact that I'll be back at work this time in two weeks, although I did have to do some marking yesterday.
We have been super busy and I have lots of fun things to document. I'm printing direct from my DSLR with my 6x4 hp Printer. For some reason it will read my camera memory card but not a saved image from my PC so I can't use Photoshop or cameraphone pictures. But I'm happy to swap that inconvenience for the enjoyment of scrapping things almost immediately. There are only a couple of cards that I know I'll want to redo when I get home. I'm doing lots more journaling too than normal, probably because the events are so fresh in my mind so I need to keep that up when I get back.
A 12x4 landscape across 2 pockets. This is one I'll have to reprint at home as the colours aren't as defined as I'd like. The embellishments are all on top of the Becky Higgins transparencies though so it'll be easy to do.
A random beautiful snap of M.
Goat cuddling and cheese tasting at a local goats' cheese producer.
The first week in August.
P and I ate at the local Michelin-starred restaurant, just the two of us, while our kind friends watched the kids. I've wanted to go there for the past 6 years, but resent paying that sort of price for dishes I know the children won't eat. I wasn't disappointed.
An open-air concert in the sunshine.
Sunset over the village church.
A visit to the national pottery museum.
Barbecue and karaoke with the neighbours. I like the series of single portraits of the 4 of us singing. I'm trying to include more pictures of myself this holiday
More pictures from the pottery museum, including a demo.
Our guests went home so we had a slightly quieter week:
R watching films on my laptop
Another BBQ with other local Ex-Pat friends. It was never our intention to become part of the Ex-Pat crowd, but they are nice people and this was a very funny night.
A friend M made at the second open air concert.
A game of Jenga
Journalling about the books I've read so far (on going) and about the fact that we have actually made French friends as well as English. We spent all of Sunday speaking French with our village acquaintances.

We had one big day trip this week, to the Zoo. This layout is the result of a lot of selection from the 100 plus pictures I took. I placed the paper-pieced giraffe and lion on top of the page protector so they crossed several pockets.

I made 12x12s of the highlights - for the kids that was the chance to feed the giraffes. The layout was inspired by a colour combo in 'Esprit Scrapbooking' magazine. I'm short on tools and supplies here so I added interest by tearing the papers and distressing them with white chalk. I 'hung' the title from a piece of Baker's twine.
The highlight for me was managing to capture these bat pictures. They were shy and extremely fast and I took a lot of rubbish snaps. In the end I waited until the crowd had moved on to watch the otters being fed, set my camera to Sports mode and continuous burst and succeeded in getting these.
The background papers were layered and then doodled. As the story was about taking pictures of bats rather than the bats themselves, I drew attention to the camera print paper by doodling over 3 cameras with black pen. To give the title extra interest, I used the letter stickers as stencils to draw the black 'shadows' before adhering them offset.
I had more photos from the goat farm which I wanted to use, and I didn't want a whole PL page about it so I made this 12x12. The lovely paper had complementary patterns (white/aqua, aqua/white) on each side which gave me the idea of folding back the corners. As I obviously didn't have any farmyard embellishments to hand, I cut the kid out of a 6x4 print and had him peeping out from behind the fold.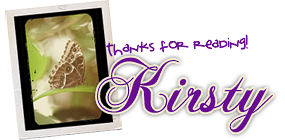 The