The last few weeks have been very busy, but I eventually managed to find a window (actually several very small windows - more like arrow slits, really!) to document M's birthday trip to LEGOLAND with her cousins.
M only had one particular request for this trip, and that was a ride on "the log one where you get wet and then they take your photo and you can have it made into a keyring which I want to put on my book bag."
I couldn't really refuse so we did exactly that and, as it was quite a good snap of all of us, I coughed up the extortionate price for a print as well, which I used as the basis for my 12x12 page..
With blue and yellow as my obvious colour scheme, I started with a sheet of starry sky paper from Scrapping the Magic and added strips of several different scraps. The lengths were all different and it looked messy so I trimmed the whole thing down and matted it onto DCWV yellow cardstock, thus losing most the the effect of the starry paper!
The spotty alpha and chipboard swirls are from the same set by BoBunny. I ordered these online and I was a bit disappointed in them, to be honest. There is only 1 of each letter, which seriously limits one's titling ability (the second L in LEGOLAND is actually the 1) and they were definitely NOT self-adhesive as claimed - I used Glossy Accents to adhere them.
Still, the effect is cool and didn't need much else other than a strip of washi tape and a Family Project Life card.
Sticking with the same paper scraps, I put all my remaining photos and journaling into a PL divided page protector.
The Family Mini pack worked perfectly with the colour scheme and I used Lego motifs cut from our tickets and maps as embellishments.
I coloured the pertinent words on the blue & white printed card to show who was with us on this adventure.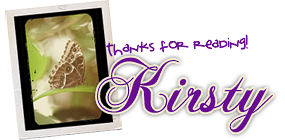 elks