A single page PL layout for our Easter celebrations.
We were travelling home from France on Good Friday so we only really celebrated for 2 days.
We went to Church on Easter Sunday then had lunch with my Mum, Dad, Nan and Brother. M had been invited to a friend's birthday party so she missed lunch but joined us afterwards (hence the dalmation dog face paint!).
I had to get a few pictures of my brother and his dog as they are leaving to work in Spain in a few weeks.
On Monday we went to my Brother- and Sister in Law's for an egg hunt and BBQ. We timed the cooking and hunting perfectly, but had to eat indoors when the rain came down.
As you can see, we did not go short of chocolate eggs! In fact, we are still working our way through them now!
I'll probably use at least 3 of these photos in 12x12s as well, but I like the fact that they are already documented even if I don't get round to it. All the cards are from the Summer themed card pack, which is really pretty. The yellow card top left was M's Easter card to me and the egg-shaped paper top right was or 60 I cut out for an Egg Hunt at college before we broke up.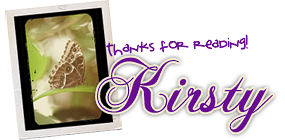 from Fran