This has been a very busy week, mainly consisting of mock-exam marking and wrapping gifts for the Santa's Grotto at M's school Fayre.
At work my classes are all preparing for exams at 3 different levels which means a lot of differentiated preparation and marking.
In addition, my marking time was limited by extra meetings. As a Personal Tutor I had a training session after college on Tuesday and the Community Centre where many of our adult classes are run held a Users Lunch on Wednesday. Free food and a pleasant opportunity to network.
R was upset to be given a class detention by his French teacher this week because, according to him, 1 boy was talking. (I find it hard to believe that this boy was talking to himself and I support the teacher's decision, but on the other hand, as a parent I think it unfair) Anyway, he duly turned up for the hour's detention on Friday to find that half the class (including, inevitably, the boy whose fault it was) was not there. The teacher dismissed them after 30 minutes, meaning R had to wait for me for 1/2 an hour.
Friday was the deadline for a lot of things I had to remember: M had to take a nativity costume and her pyjamas and teddy to school; grotto gifts had to be delivered for the fayre along with cakes for the cake stall. Unfortunately, I was so involved with Frost Fayre preparations I forgot to check that she brought her teddy home with her. Cue tears at bedtime.
This was my second lapse of Mummy-memory this week. I forgot M had choir on Thursday and neither of us realised until we had been home for an hour!.
Having set up as much as we could for the fayre on Saturday and picked R up from detention, Friday evening was the start of a thoroughly festive weekend. I took R to his primary school's Christmas Fayre to catch up with his teachers and friends and then I hosted Book Club. I was the only person who liked Erin Morgenstern's 'The Night Circus', the others finding it amoral rather than purely entertaining. However, I was distracted by a heartbroken daughter mourning the lack of her bedtime teddy and did not defend myself very convincingly!
Luckily, as we were at the school for the Frost Fayre (so called because it is early in the for Xmas season and held outdoors) I as able to beg a teacher to release Teddy from the classroom for me, allowing us then to enjoy the fayre. We did Santa's Grotto and the games together, ate homemade soup for lunch then the kids and I helped on stalls for an
hour. I packed up my section and then left as we had tickets for a local amateur Pantomime with friends.
The panto was Ali Babi and the Forty Thieves. Lots of audience participation and a silly camel made for the sort of fun only to be had at amateur theatre.
I was thoroughly worn out by Saturday so we ate Indian takeaway in front of The X Facter and had an early night.
No lie-in this morning, though, as we had to be at church for Nativity play rehearsals. This afternoon was spent planning how I am going to return the marked exam scripts without completely demoralising my students then I took M to a friend's birthday party.
The Silly season has well and truly started. We have opened the first doors on our Advent Calendars (all 7 of them, but more about that another day) and I am looking forward to Christmas 2013.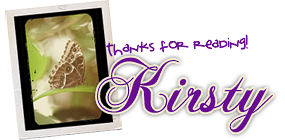 e