This layout is based on Shimelle's Sketch to Scrapbook page
here
.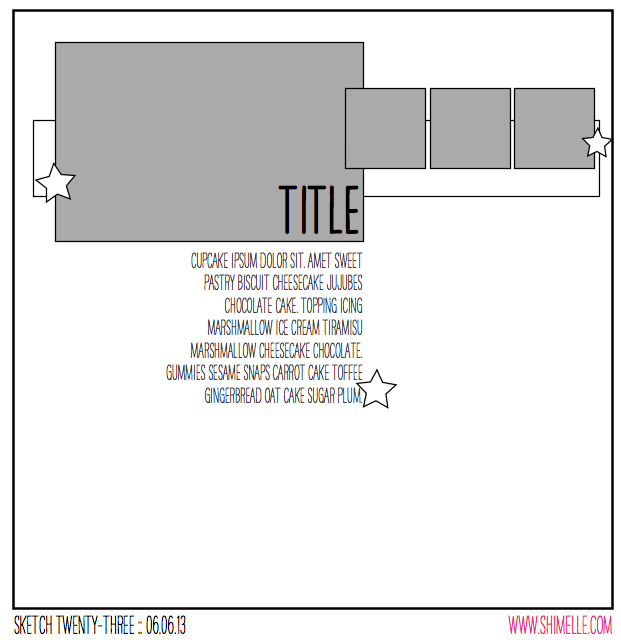 Her sketch used a 6x4 and 3 2x2 phone photos, but I adapted it to show off 6 small prints of M, Grandma and I working together on the decoration for her birthday cake. The cake picture itself is cropped to 4x5in.
I added an explanatory caption to each of the pictures in PSE as there was no room for much journaling on the layout itself.
The wave-patterned paper, Little Mermaid ribbon and wave embellishments were all bought specially for this event (from Scrap the Magic) before I even took the photos. M has been nagging me ever since her birthday to get n and scrap them so she could have an leftover ribbon! The little water droplets came in the embellishment pack with the waves and I added 3 Studio Calico wood veneers to add a different texture.