I'm trying very hard not to complain about the heat. We are into our 4th week of summer. It's been a long time coming and the 25 degree plus heat is lovely, but it makes the school routine a bit difficult. M, especially, finds it hard to get to sleep so she is feeling really tired.
As this is the kids' last full week of term, there was a lot going on again. At R's school he did 3 performances of the leavers' production 'The Last Monster in Scotland' (no photo unfortunately as my phone wasn't charged so I'm hoping someone else will share one.) It was excellent, particularly as they had only rehearsed for about 1 month, and he loved performing as always.
I went to M's Open Afternoon to admire the work she's done in Year 1 and chaperoned her ballet/choir dress rehearsal. The final shows were this afternoon and evening. She danced the 'Dance of the Reeds' - so pretty- and sang 'Don't Stop Believing' with great gusto. She was so tired that she gave an enormous yawn in the middle of the song. Unfortunately she was standing in the front row! but no-one seemed to mind. It was a lovely evening, and an impressive performance by all the Dance School children.
Both children received their school reports this weeks, and both were very pleasing. I was so proud that R gained 4 (the expected standard of the average 11-year old in the UK) in all his SATS except Mathematics. His maths is weaker, but we knew that. For a disabled not-yet-11-yr-old who started the school a good 18 months behind his peers, this is a magnificent achievement.
M's teacher gave her Excellent for effort in all areas and her scores were all at or above the expected level for Year 1. I'm a proud Mummy this week.
P and I have also been making good use of our time off - P has hacked down at least 4 bags of garden rubbish, I have thrown away 3 bags of paperwork from my files and between a remortgage, change of car insurance and a switch from NTL to Sky we are £55 a month better off.
I drew this week to a close with the first meeting of our local Book Group (well, the 2nd, but the first I've managed to attend). We ate, drank and discussed Mary Renault's 'The King Must Die' until nearly midnight. Which is why this Saturday Roundup did not get published until Sunday!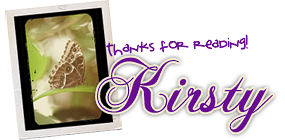 ma