I can't do mass, production-line crafting. I admire people who can make 50 identical cards, but I get far too bored so my maximum run on any card design is between 6 and 12. Makes them exclusive, what!?
For December's 10 Things on the 10th, I thought I'd share 10 Christmas cards I've created over the past couple of years. For more '10 Things', go over to Shimelle's blog.
1. 10 of these made for my close family. The photo was taken in the 50s of my twin aunts. I don't know who the boy in the background is, so I covered him with an embellishment after I'd taken this picture.
2. Stamped, embossed and coloured with Promarkers
3. Tags, inspired by Shimelle's Christmas Preparation Weekend


4. Quick and easy with a recycled topper


4. Using my ribbon stash
5. A traditional design using some lovely stickers which Cath sent me last year
7. My favourite photo from Christmas 2010: our Advent candle with Christmas tree lights in the background
9. Heat embossing and glitter highlights make a pretty card out of the front cover of an obsolete textbook which I saved from recycling at the end of term
10. This was the lower level of the same textbook. I made 4 of these for my colleagues, who will appreciate the joke.
My cards are finished, written and mostly posted. This is my least favourite Christmas chore so I try to get it over with early. The children were unusually enthusiastic about the task of writing theirs this year and have done over 50 between them!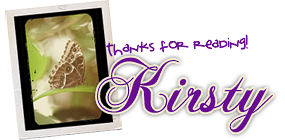 8. I made this one last year, and then I lent the stamp to a friend. I still like it though - will have to reclaim it for Christmas 2012