Thank Goodness Half Term is finally here! Work has really taken over for the last 6 weeks and I am feeling seriously Craft-deprived. So,last night was my first opportunity to look at February's Counterfeit kit. There were 2 to choose from, both by Scrapbook Circle, but I discounted the Valentine One out of hand! That left
Note to Self.
The first thing that struck me was the number of small die cut elements, phrases and journalling spots. I have loads of these, but I rarely use them, as I either print my journalling or write directly onto the layout, so I thought this was a good opportunity to unearth them and put them to work.
There are also a lot of tabbed files, something else I hardly ever use, so I found some coloured index cards I've had for ages and some ledger printed papers. Then, because I really can't manage without cardstock, I pulled some sheets in matching shades.
After a rotten week, I badly needed to do some therapeutic cutting and sticking. Not being in the mood for anything as constructive as a full layout, I got out my punches and my scraps box and set about making some embellishment sets. I didn't have any particular projects in mind, I just wanted to play. It was the therapy I needed, but I'm not sure whether they are the embellishements I needed!
I used the Happy embellishment in my SMASH book this morning, to complement a photobooth strip of my children showing off their face painting.
As
Carolyn
was the only person who expressed an interest in reading 'Scrapbooking Your Faith', the Book is Passing to her. Email me your address Carolyn!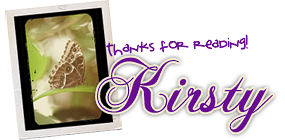 .